It's Time To STOP Doing What's Not Working, And Get The CPC Practice Exam – Updated For 2020!
Are you about to take the AAPC exam for Certified Professional Coder for the first time?
Or are you one of the many people who FAILED the exam the first time, and are now looking to retake the test, perhaps for the third or fourth time?
CONTENTS OF THE PRACTICE EXAM: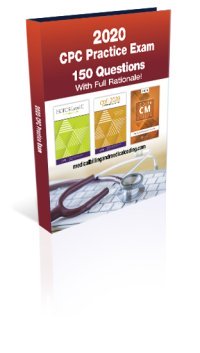 150 Question CPC Practice Test
Answer Key, With Full Rationale
Scan Tron Bubble Sheets
The Exam Study Guide, including:
Common Anatomy Terminology Handouts
Common Medical Terminology Prefix, Root Word, and Suffix Handouts
The Official AAPC Proctor-to-Examinee Instructions (read out loud on the day of the exam)